NINGBO HENGRUN GROUP CO., LTD.
Ningbo Hengrun Polymers Co., Ltd.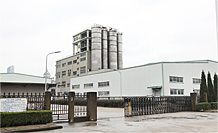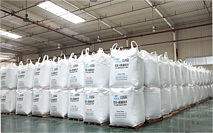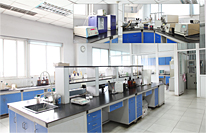 [Contact us]
Add: No. 702 North Tiantong Road , Ningbo, Zhejiang, China
Tel:0574-87410681-3
Fax:0574-87410568, 87410680
Ningbo Fubang furniture (group) Limited is a premier specialty furniture company in China. Our brands are among the best well known and most respected. Fubang Homestyle has been very successfully marketed in USA and China. As of today,we have total Eeight sub-brands including of V·D Furniture、Glen Arbor, Onassis、FB- house, Viena Feeling, MERCERISS、Rytlock and Glen Kids. Ningbo Fubang Furniture company is wholly onwed by Fubang holdings group, the top 500 enterprises in China. Ningbo Fubang Holdings group owns subsidiarys company such as Shanghai A-share listed companies, Fubang mining Fubang real estate Fubang Hotel Shuanglu battery, Amico, Xinle appliances, "Eighty-one" Basketball Club and other famous enterprises. Ningbo Fubang Furniture company headquarters is located in the Ningbo Economic and Technological Development Zone. It is a integration of R & D, manufacturing, logistics, marketing, brand operation and service.
Founded in 1952, Ningbo Fubang furniture (group) Limited was formerly Ningbo wooden furniture factory with more than 60 years furniture manufacturing history. Underneath it all, there are 12 branches :Ningbo Fubang Glen Furniture Limited, Ningbo Fubang house Furniture Limited. Ningbo Fubang V·Designs Furniture Limited, Ningbo Fubang Onassis Limited, Ningbo Fubang MERCERISS Furniture Limited, Ningbo Fubang Chensheng Furniture Limited, Ningbo Fubang Rytlock cabinet industry Limited, Ningbo Fubang Furniture Limited, Ningbo Hengrun furniture import and export Limited, Ningbo Fubang Wood Limited, Ningbo Hengrun Furniture Manufacturing Limited, Ningbo Fubang furniture manufacture Limited. There are ten production plants spreaded in China and Surabaya, Indonesia, covers an area of 1,000 mu, contribute an annual sales of over 1.5 billion yuan.
Ningbo Fubang furniture (group) Limited is one of the ealiest in the industry to adopt the ISO9001; 2000 quality management system ,AMIC and ERP management software,owns the international advanced level CNC, laser machine, and finsihing lines imported from Germany, Italy, Japan and others. All of our products are manufactured according to the U.S.A furniture quality standards. The products passed through the most severe international EMC Environmental simulation testing and hot-cold Five-cycling test above from 50 degrees to minus 20 degrees. Our major raw material suppliers must be annually certificated by the U.S.A International environmental Agency. With the strict manufacturing process control, our products can satisfy the starndard of the national environmental protection in the United States and China. We ensure that the consumers in the whole world an life-safe buying. We have been focusing and leading an high-quality and environmental protection in the industry.
Ningbo Fubang furniture (group) Limited produce all kinds of high-end American furniture with very fine craftship. Our products are exported to European and American. As the major supplier of famous International furniture brands such as Thomasville, Lexington, Ashley, Stanley, Bassett, Hooker, Glenarbor, Drexel .Ningbo Fubang Furniture enjoy a high reputation in the international market. Our designs are always in line with the latest international designs.So, enjoy the real American life at your China home.
Ningbo Fubang furniture (group) Limited from the date of the establishment, have been taking "rich country, a beautiful home" as it is mission, "exploration, innovation, pragmatic" as purpose and "human resources strategy, market diversification, product diversification, enterprise scale "as the goal. Relying on the strength of a solid Fubang Holding Group and the U.S. Glenarbor powerful design capabilities, an advanced team is devoting his efforts to provide the real USA lifestyle to China consumers .Your truly American life to my home, we, Fubang people are making your dreams come true!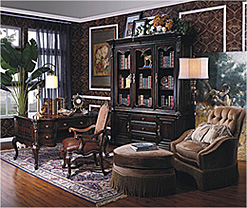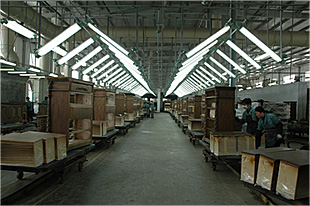 [Contact us ]
Add: No.789,West Hengshan Road, Beilun, Ningbo, Zhejiang
Tel:0574-86813600
Fax:0574-86813666, 86813611
P.C.:315800
E-mail:fb@ningbofurniture.com
Web:www.FB1952.com
Ningbo Hengrun Plastic Machinery Co., Ltdfounded in 1963, is an enterprise under Ningbo Fubang (Holdings) Limited----one of the top 500 enterprises in China. Its predecessor is Ningbo Plastic Machinery General Plant. The company, which occupies an area of more than 50000m2, is a famous enterprise specialized in production of plastic injection moulding machine in China.
The company has introduced modern enterprise management concept and half a century's experience in professional production. To the present, the company has formed the integral computer network system from design to management. It can design and manufacture large, medium and small-sized plastic injection moulding machines with the mould clamping force of 900-25000 kN and the shot weight amount of 100-30000g. The full process from design to production and operation is guaranteed by ISO9001 international quality management system, and European CE certification has been passed.
Main products: HR classical double-pumps machines, precision energy saving machine, characteristic special machines(there are three major series and more than ten small series and hundreds of specifications). The machine has such advantages as reasonable structure, high efficiency, energy saving, stable performance and long service life.
Now the company has sales service network all over the country, and the products are sold in such regions as Europe, Africa, Middle East, South America and Southeast Asia, etc. The excellent product quality and honest service has made the company win the praise from domestic and foreign customers.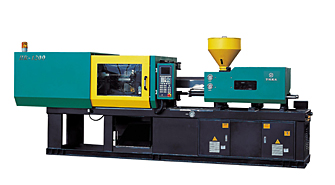 Contact us
Add:G8 Industrial Zone, Union Area(Xiaogang), Ningbo
Tel:0574-86234088
Fax:0574-86222610
P.C:315803
E-mail:hrsj@nbpimm.com
Web:www.nbpimm.com
Ningbo Yujiang Special Rubber Belts Co., Ltd.was established in 1993, is the national high-tech enterprise. dedicated to the R&D and manufacture of kinds of automobile engines and engineering machinery belt drive system. is a Integrated Suppliers in Chinese automobile belt drive system and a leader among self-owned brand manufacturers Our vision is Transmit safe engine, Drive better life.Our Mission Gathering customers'needs, providing a competitive drive system solutions and services, ntinuing continuing to create maximum value for customers shareholders, employees and society,so as to become one of the world's leading suppliers in transmission field.

Contact us
Add:No. 702, North Tiantong Road, Ningbo, Zhejiang
Tel:0574-87411797 87410699
Fax:0574-87410330
P.C.:315192
E-mail :gm_hf@yujiangrubber.co
Web:www.yujiangrubber.com

Xinhua Yingda Auto Accessory manufactory Co.,Ltd.as an affiliate of Ningbo Fubang Holding Group Co. Ltd., has a total investment of 3,000,000 yuan, the registered capital of 4,000,000 yuan. The plant area is 16,800 m2. 11 percent of the staff are technicians graduated from universities, junior colleges or secondary technical schools. We have passed the ISO-TS16949 Quality System Attestation.
The factory is currently the unique enterprise that can manufacture dozens of varieties of thermostable stainless steel auto exhaust manifolds, mufflers and tail pipes, which are sold in Europe and America. We are full equipped, strong in technical force, experienced in manufacturing, and we have exquisite workmanship. We have an annual productive capacity of over 100,000 sets, the production of which is totally in accordance with the advanced international standard.
The factory always acts with the mentality of "pursue invariable quality, keep improving and insist on technology innovation", thus the products become well known in Europe and America. It adopts the modern way of management to service our customers wholeheartedly, honor contracts and maintain commercial integrity, in this way we have won the trust of our customers home and abroad. We will adhere to the tenet of "advance with the times, pursue reality and innovation" in order to establish our brand.
Contact us
Add:No.467, South Jiangdong Road, Ningbo, Zhejiang
Tel:0574-87871886
Fax:0574-87833222
P.C.:315000
E-mail:webmaster@nbxinhua.com
Web:www.nbxinhua.cn
Ningbo Yeyafa Co., Ltd
Contact us
Add:G4# , Economic Development District Industrial Park, Ningbo, Zhejiang
Tel:0574-86230805
Fax:0574-86226260
P.C.:315803
E-mail: web@nb-yeyafa.com
Web:http://nb-yeyafa.com