NINGBO SONLUK GROUP HOLDING CO., LTD.
Zhongyin (Ningbo) Battery Co., Ltd.is a joint venture formed by Gold Peak Industries (Holding) Ltd and Ningbo Sonluk Battery Co., Ltd., It is the specialized battery manufacturer that is not only focus on the battery sales but also on development and research. It has a wide product range, including the full series of environment friendly batteries. And it has become the biggest alkaline production base in China, ranked as 3rd biggest base in the world. The registered capital of the company is USD 30million, with a total investment of USD 60million and total assets of 150million USD. The company has 22 int'l level computer-controlled automatic assembly lines and 3.0 billion production capacity of alkaline batteries.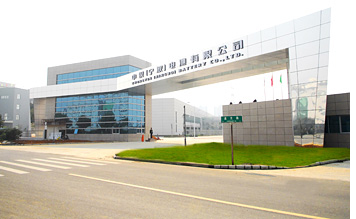 Location Advantage The company located in Hi-tech Park in Ningbo, which is one of the biggest port in China. It is very near to Shanghai, and is convenient for sea transport. The whole factory has an area of 147,000 m2.
Management SystemThe company first obtained an ISO9002 certificate in 1997. In addition to persistent quality improvement, it has always been committed to environmental protection. In 2002, it successfully passed the audit of ISO9001:2000 Research and Development Center and ISO14001:1996 environment management system conducted by the world-renowned Det Norske Veritas (DNV) and had the certificates issued.
"Green" Battery The company has always devoted itself to environment protection. In 1999, the company realized mercury free production of alkaline manganese battery.
Advanced R&D The company involves strong research capabilities in new product-developing and technical innovation. It has a provincial engineering and technology center of chemical sources and a national past-doctoral research working station.
Sales Net The company has a wide sales range covering more than 80 countries and areas. The clients include world's famous retailers and whole sellers; they are supermarkets, pharmacies, car accessory stores, or office store.
Social Responsibility The company contributes to support the country sports, it has been the sponsor to BAYI Rocket Basketball Team in CBA for 10 years. In 2005, Zhongyin Charitable Foundation was set up to build a Pairdeer Hope Elementary School in SIchuan province, to help those children get eduction in impoverished mountain area. In order to further expand the enterprise size and to improve the product structure, the company put heavy investment in researching and developing the alkaline battery, disposable
The company aimed to become an aircraft carrier in battery industry, and to make Ningbo City as the biggest battery production base in China, as well as to realise the globalisation and get ready to set up a multinational enterprise.
[Contact us]
Add: 128 Xingguang Road, Hi-tech Park, Ningbo, China
Tel.: 0574-87491087
Fax:0574-87493903
Email: sale@sonluk.com
Web: www.sonluk.com
Ningbo Fubang Battery Co., Ltd. is a high-tech Sino-foreign joint venture enterprise that set of battery energy R & D, manufacturing, sales as one. She's formed by Zhongyin (Ningbo) Battery Co., Ltd. (www.sonluk.com), GP Batteries International Limited and Ningbo Sonluk Holding Group Co., Ltd.. The company was founded in May 2006,with a total investment of USD 15million,a registered capital of USD 4.5million,is specializing in the production of LR6,LR03 high-grade mercury-free alkaline manganese batteries, the company has 4 international level automatic production lines, with an annual production capacity of the battery 800 million.
Since the inception of our Company, we adhere to the mission of market developing, customer service and society contribution, and always implement the business philosophy of "human technology, quality first, focusing on management, realistic and innovative", to establish the idea of " Promoting industry with quality ",to develop high-quality products and provide excellent service with great enthusiasm, constantly striving for perfection and self- transcendence. Our company adheres to the spirit courageously fighting of the parent company Sonluk Group, is indomitable, make every effort to strengthen quality control, make development with technological progress, to establish a complete set of scientific management for their own development model.
Company to implement the EU ROHS Directive, product certification by SGS, in full compliance with environmental and safety requirements of Europe and North America on the battery, the company passed ISO9001 certification in July 2009,the production of "Fullwin" alkaline battery has high quality and reasonable price, the products are exported to Europe, America, Japan and other countries; Besides, in the battery industrial markets, we produce a number of productions those are trusted by a lot of famous brands domestic and foreign, as accessory products of other electric equipments. Company and product grow quickly and gain a good reputation in the industry.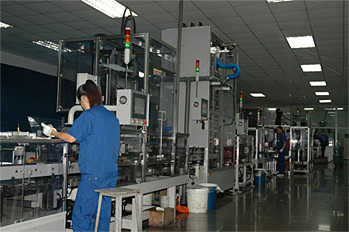 [Contact us]
Add:365 jingu zhong Road (west), yinzhou investment & business Center, Ningbo, China
Tel:86-574-83088518 86578006
Fax:0574-86578000
Email:michelle.xu@fullwin.net
Web:www.fullwin.net